Hi all,
Here's the Notes from The Scribe for October 2018.
A couple of cool new features and some improvements to our own processes have happened since September. Let's go over some brief highlights since I last updated you all.
October saw the Inventory and Associate (IA) mode added. In this mode, you can add a cartridge to inventory and pair it with a patron at the same time. Meaning less worry about keeping an inventory available and also not having to tie up a staff member and their own computer while making cartridges available. To do this, you scan one barcode that puts The Scribe into Inventory and Associate mode. Then you take a batch of mail cards and cartridge labels printed out for each new patron added to this type of service and you pair them each to their own cartridges. When finished you scan another barcode, which puts The Scribe back into Duplication mode, and you're now ready to duplicate items onto these cartridges.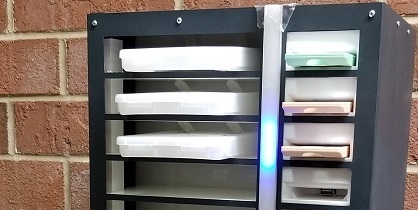 In conjunction with this process, the set up for the patron process for setting them up on this service was refined, so that before the actual mail card and label set was run for a patron cartridge, a set of books is already waiting to be duplicated. All fine adjustment of what the patron will receive on their first run is worked out first. This way, when staff puts The Scribe into Duplication mode things will run smoothly and the patron's first books will be on their way right then.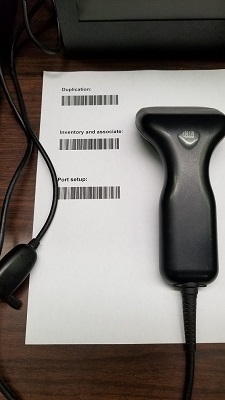 Related to this is another cool feature. You may have noticed that The Scribe doesn't have a monitor attached to view anything happens while it's running. As it turns out there is a monitor app that you can use to see the status of the cartridge slots and see what's actually happening at each slot. This is a quick screen grab to give you an idea of what this looks like. This isn't necessarily the final version, but it's very useful even as is.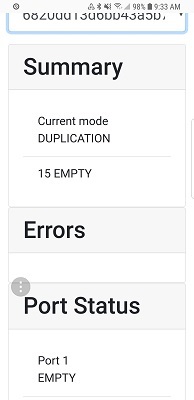 Another feature that was added, that many of you have now heard about, is the Service Queue tab in the Patron Module. This makes adding items to be duplicated on cartridge more efficient and easier. A very useful feature. Since we are fortunate to be the first users (the Guinea Pigs) we have been able to try it out, test it, and provide feedback for improvements. Some of which will be seen as things evolve into the system that will go live in the near future. For specific information about this exciting new feature, check out Drea Callicutt's article - KLAS Service Queue Sneak Peak.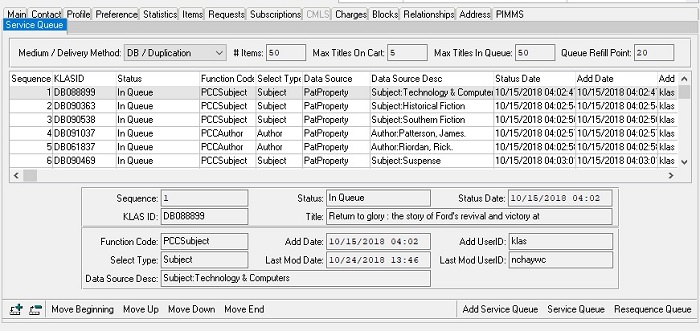 As a result of these enhancements, more processes were refined to match the workflow of our library and we held some more detailed staff training using these tools. Staff working together to put each other on the service so that we can all use the service ourselves and get a feel for what it will be like for patrons once we go live. This also gives us a chance to practice things in a more practical way.
We have had questions about from other about whether actual patrons are using this service yet. We are considering taking 5 to 10 willing patrons and letting them try out the service before we go live. The only downside to this will be having to import whatever hashads for books received during this time into the live database to keep our statistics accurate and to present issues to patrons once we move to the new live version. This is why we would only do this with a rough handful of patrons.
In any case, we are excited to move forward. That's all for this edition of Notes From The Scribe. The next edition will come out with the next round of updates and new features.